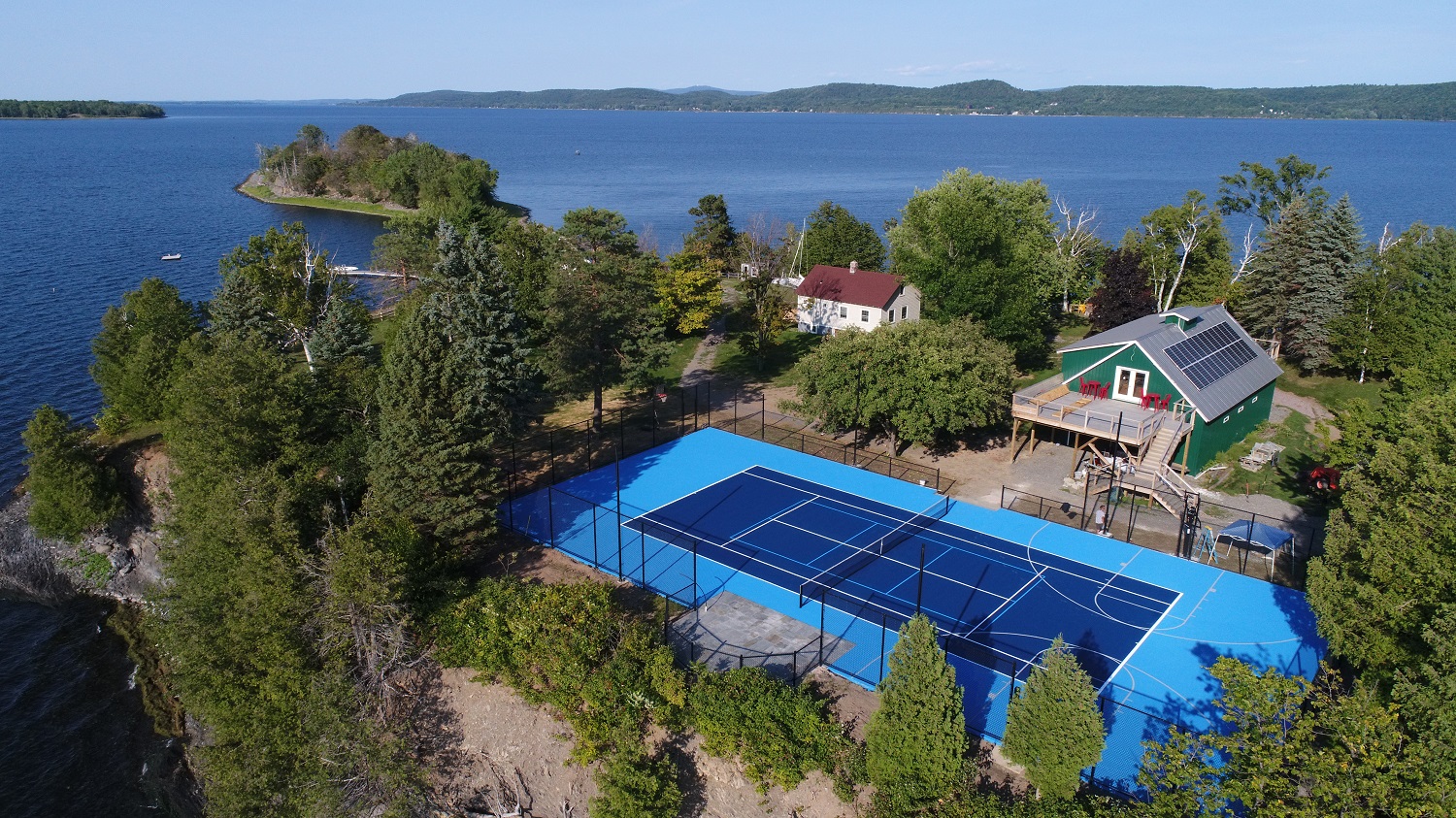 Have you ever thought about having your own residential tennis court? How convenient would it be to be able to walk outside and there's a tennis court in your yard? You wouldn't have to wait to use it because it would be all yours, available 24-7!
If you're thinking about having a tennis court built, what are some things you will need to iron out?
Set a Budget
Think about how much money you're willing to spend on this endeavor. Come up with a budget and consider both the basics and any "extras" you might like to add to the mix. You can always subtract extras later… dream big at first with your wants and then whittle down the list to your needs– if you need to in order to meet your budget.
Location, Location, Location!
Also, consider where on your property the court could go and "make sense." Keep in mind a regulation tennis court for doubles play measures 60 by 120 feet. You'd also need space around the court perimeter for things like fencing, landscaping and drainage.
Local Rules and Regulations
You might have to check with your local municipality to see if there are any specific rules/regulations that would need to be followed regarding the installation of a court. Are there any permits needed to build one? Would there be any restrictions regarding fencing or lighting? If you live in an area with a HOA (homeowners association) you'd need to check with the Board to "get approval." Basically, it's important to check with any "powers-that-be" beforehand so you don't face fines or penalties later on down the line.
Pick the Right Direction
Once you've decided on the area where you'd like your tennis court to go, take into consideration the direction it would face. Ideally, you don't want either player having the sun directly in their eyes. A north-south orientation is recommended.
Weather Patterns
You should also take into account elevation and your local climate. If you live in a particularly rainy/snowy area, you don't want water pooling on your court. Therefore, you'd probably need to have the surrounding land around the court lowered in order to help with proper drainage.
Pick the Right Surface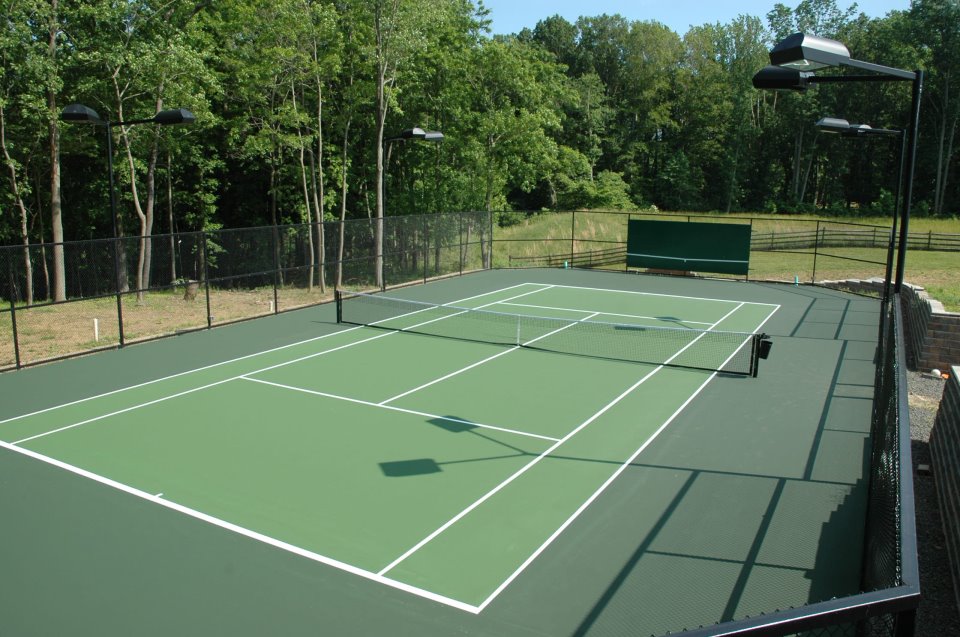 There are different types of surfacing material for tennis courts. Some require more maintenance than others. Classic Turf Company of Connecticut is known for using post tension concrete technology. This type of surfacing material is so good that Classic Turf provides a 20-year crack-free guarantee. Post tension concrete reduces and eliminates control joints. Thanks to compression induced into the concrete by pre-stressing the steel tendons, the surface won't easily crack.
Post tension concrete is a more prudent investment than asphalt. Not only do asphalt courts tend to crack, but their cracks tend to widen year after year. These cracks can become quite hazardous to players. Asphalt courts also tend to develop low areas due to settling of the soil underneath.
Color Schemes
What about the color(s) of your court? Sometimes people pick their colors based on a local/regional sports team they love. Two-tone color schemes help clearly define court boundaries. Typically, the darker color should be used within the court boundaries because it has the lowest reflectance. Dark court surfaces help players see the ball better because they contrast with the yellow tennis balls. Lighter colors absorb less sunlight and don't get as hot. Who knew there was so much to think about when it comes to court colors, right?
Don't Forget the Accessories!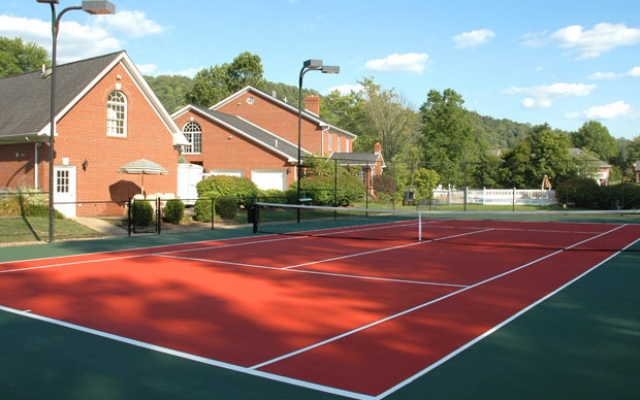 Planning your tennis court can involve making a lot of choices, such as what kind of tennis net you'd use, as well as whether or not you want the court lit at night. What about fencing? What kind of fencing would you want around the court? Would you want to utilize windscreens for both shade and privacy? Want a backboard that would return balls so you could practice on your own? Perhaps you'd like a storage shed built near the court in order to hold gear? Other things to think about include seating, cabanas, and landscaping.
Choose the Right Tennis Court Builder
The good news about planning a tennis court is that you don't have to do all the work on your own. Companies are here to help you! Classic Turf Company of Connecticut can certainly answer your questions and help you make wise decisions when it comes to residential tennis courts.
You can contact Classic Turf Company at 800-246-7951. If you're thinking of having a residential tennis court built on your property, choose Classic Turf Company to make it happen!