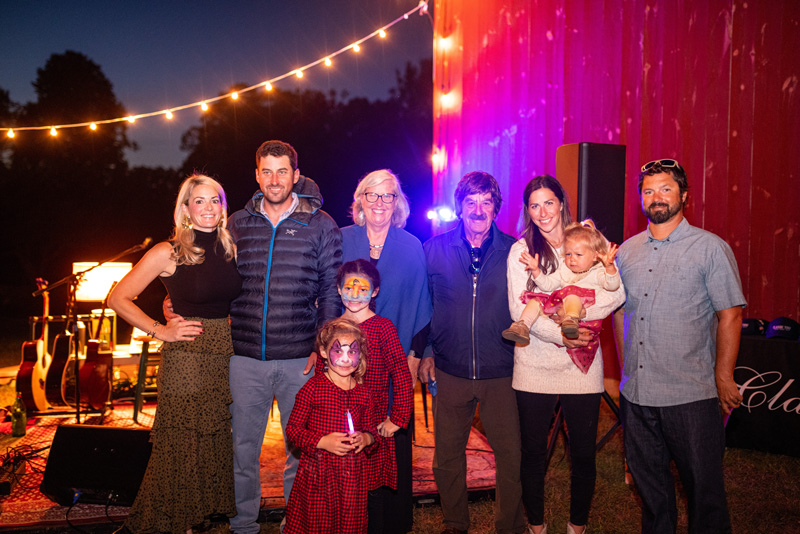 On Sunday mornings in the summer, Kate Eren awakes early in Niantic, Connecticut. She tries to be the first one up, grabbing a cup of coffee and making for the deck to get a view of the ocean. After a long work week, those few moments of silence, alone with the sound of the surf, act as a sort of reset button recharging the batteries before Monday rolls round again.

But Kate is never the first one up — her father-in-law Tumer has been awake for hours. Tumer's already thinking about Monday. We know his mantra, after all: "Monday must be better than Sunday."

So when he sees her with her coffee taking in those first few quiet moments of the day, he smiles and asks her point-blank, "Kate, what do we need to do to take Classic Turf Company to the next level?"

Tumer does not take this business lightly. He lives and breathes Classic Turf. John, Tumer's son, isn't much different — he's out the door by four o'clock most mornings. Beyond a regularly scheduled meeting with the team or a check-in text throughout the day, Kate and John won't see each other until they reconvene at the dinner table with their daughters, Avery and Alexandra.

"Our daughters know about our work… they understand how important the business is," Kate says. "The kids realize that they aren't going to see their dad as much in the summer. But they also appreciate the fact that when our slower season (December through March) comes around we can vacation and enjoy more quality time together."

It has been two years since Kate left her corporate banking job in New York City. It was during the beginning of the pandemic when she realized she was looking for a change.

"It was the best decision I ever made," she says. "I was away from my kids; I was traveling all the time; I had to hire people to do school pickups. It made me wonder why I was doing it, and when COVID hit everything sort of came together. I realized I didn't want to be stretched so thin commuting to and from the City."

She'd talk to John at the end of the day and he would be showing her photographs and drone footage of some of Turf's recently completed projects.

"I didn't have that in banking. Nothing was ever final. I wanted that feeling. I wanted the feeling that I accomplished something. Now I get to watch a job from conception to completion, every angle, every step. I love being involved in building something tangible."

And every day is a little bit different, something that Kate enjoys and keeps her on her toes. Depending on the size and scope of the project and where they are at with it, her range of responsibilities is constantly evolving. Kate's title may be Director of Finance, but she really sees herself as an office manager because of the level of oversight she has on everything from payment applications, human resources, submittals, payroll, 401K, and fleet management to name a few;

"I feel like my role embodies about one third of what Tumer does, one third of what John does, one third of what Ryan (Director of Sales) and Kurt Haefner (Project Manager) do. "I made those responsibilities my own, and the position continues to evolve from there. I want our employees to know they can come to me about anything. We try to create an easy environment where we encourage people to come and talk to me about whatever they need — from vacation time to needing a new shirt or hard hat."
Her days start early. John's already out of the house. She gets the kids to school. Then she and Tumer will sit down in the office for an hour, have a cup of coffee, and plan out the day.
Tumer still likes to stop by jobs, particularly on concrete pour days. Sometimes he'll sit on the excavator at a job site and get into the zone, disappearing into a project for the rest of the day. Tumer is a powerful presence, and his vision and drive continue to inform the way Classic Turf operates each and every day.
This Mother's Day – it is important for Kate to see her children (who are often at the office!) watching generations of their family working together towards the same goal.