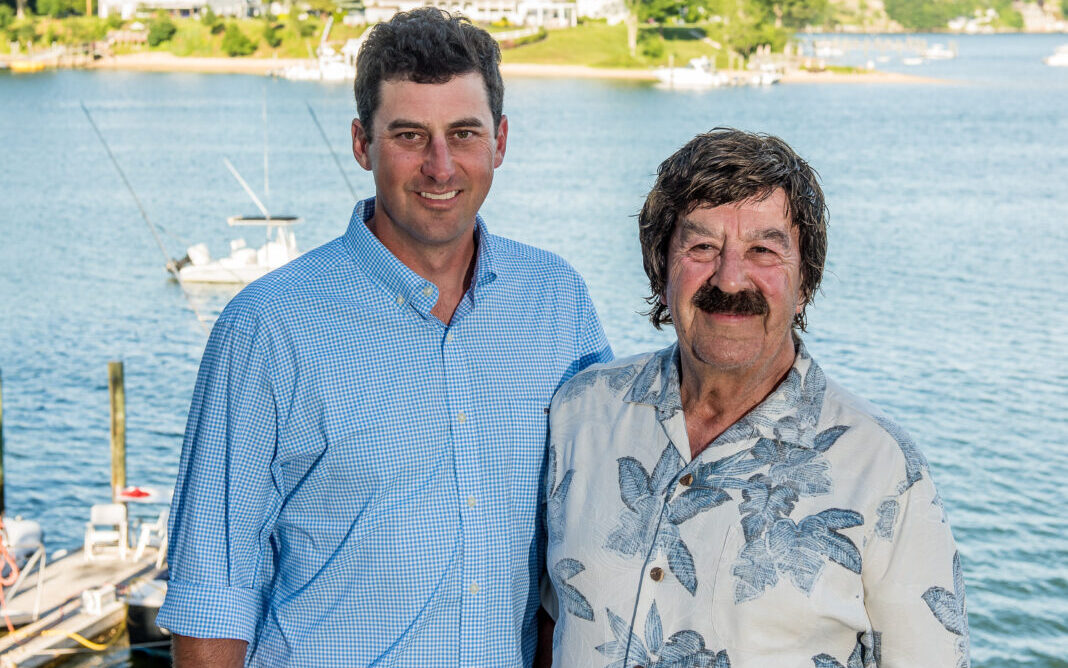 Tumer Eren, President and founder of Classic Turf Company, has been designing and constructing tennis courts, basketball courts and running tracks for over 40 years. His company began in 1978 shortly after he arrived in New York City from Turkey.

New York personified the potential and capacity for innovation and growth in the United States, something he believed he could achieve through hard work and unwavering commitment to his goal to become a successful American citizen.

With a small backpack, very little money and a big dream, Tumer looked for opportunities to become a part of the melting pot of America and achieve his dream. As a former Olympic-level skier and member of NATO's special forces in Turkey, Tumer hoped to apply the discipline he learned in the armed forces and his innate athletic ability to start his own business.

His first job as a gas attendant in NYC gave him a stepping stone to save money, meet people and look for an opportunity. Through new found friends, he connected with someone who knew of a possible job at a ski and racquet club in Connecticut. As he settled into Litchfield County in the northwest corner of the state, Tumer saw the need for tennis court repair and construction. He seized that need and opportunity to create his own company. The rest, as the saying goes, is history!

With only a pick and a shovel in the trunk of his 1972 Chevy, Tumer began what would become his lifetime work. He spent many years working 7 days a week, 12 hours or more a day to create, build and establish a company that is thriving today. Along the way, Tumer met and married his wife Ruth and together they built a family and home in Woodbury, CT.

Tumer studied for and earned his United States citizenship. He read the New York Times and Wall Street Journal daily not only to continue to improve his use and understanding of English but also to learn about business, economic trends, current events and how to successfully operate a business in the United States.

Tumer's goal of improving tennis court and other sport surfaces began with hard work, ingenuity, his pursuit of perfection through knowledge and his willingness to take risks to improve current sport surface construction technology. This unwavering dedication allowed him to create and receive his first patent within 6 months of submitting the application. This was due to the innovative process of a coating of an oil-based rubber with a water-based product resulting in a sport surface that was highly durable, comfortable for play, and environmentally responsible through its use of recycled rubber tires.

Seventeen years later his second patent was based on his innovative creation of a decking/basement flooring system that was fully waterproof. This resulted in revolutionizing the flooring process for basement, garage and roof decks.

Tumer continued to grow his knowledge in the industry by receiving his Level 1 certification from the Post Tensioning Institute which enabled him to introduce the post tension process for sport surfaces to the New England region.

Tumer continues to dedicate his professional career to bringing new technology to the industry. His most recent contribution is the introduction of fiberglass rods to replace rusted rebar rods in the post tension concrete system. In the long run, all of these innovations provide high quality, long lasting and affordable products to professional and recreational facilities.

As he reaches the 40 year milestone in a business that he started, nurtured and grew, he leaves a legacy of high-quality sport surfaces throughout the United States and a belief that the future holds continued improvement in technology in this field. His philosophy has continued to grow and mature along with his company. Life is all about the love and support of family, hard work, dedication to a goal, respect for others, continuing education, gratitude for his opportunity to succeed, and sharing with others the fruits of his success. His strong belief in the importance of education has allowed him, over the years, to encourage and support many young people to further their education after high school. To this end, he has become a proud and generous donor to Southern Connecticut State University. Through these donations, Tumer hopes to see young people have the opportunity to continue their education and realize their dream to achieve in the field of their choice.