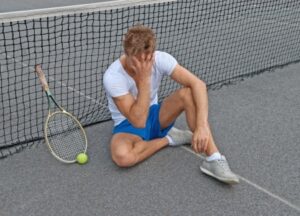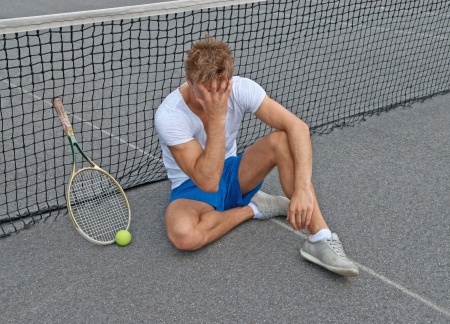 The New Year is here and that means our minds are focused on the future, focused on ways that we can better our lives and maybe the world around us.
Since we at Classic Turf have revolutionized the sports surface industry with our patented, innovative surfaces for tennis courts, basketball courts and running tracks, we have an active interest in the sports industry as a whole and that includes trends affecting the tennis community. One such thing affecting tennis players of all ages is depression, which leaves a lasting impression that may take years, if not decades, to overcome.
According to Geoff Nichols of Fansided, "Rightly or wrongly, mental health issues are a taboo topic in the sporting world. It is rare for a sports star to reveal any problems they are having publicly. Depression in tennis is painted by the same brush. It is rarely talked about and yet it would be hard to suggest it wasn't a problem."
For many professional players, the pressure is just too much to take. There are hours at the court and hours at the gym and that takes a toll on someone's mental health. Heather Watson, a young British tennis player, says, "The mental confidence at the end was so bad, 10 times worse than the physical…I had worries, depression – I couldn't sleep and didn't want to play anymore."
That is a tragedy, especially for players that are so young and talented. When we think of tennis, we think of a happy activity that is able to lift us up from off the ground, a serotonin endorphins rush that puts a smile on our faces. We must all do our part to help those who are depressed. Tennis should not be sad. It should be used as a means to bettering yourself.
At Classic Turf, our post-tension concrete technology guarantees the highest quality sports surface on the market, a depression-free zone where you can be the best player possible. However, if you are battling depression on and off the court, we recommend talking to someone.