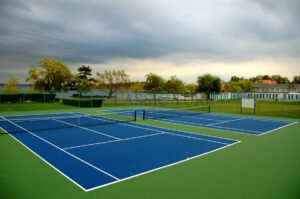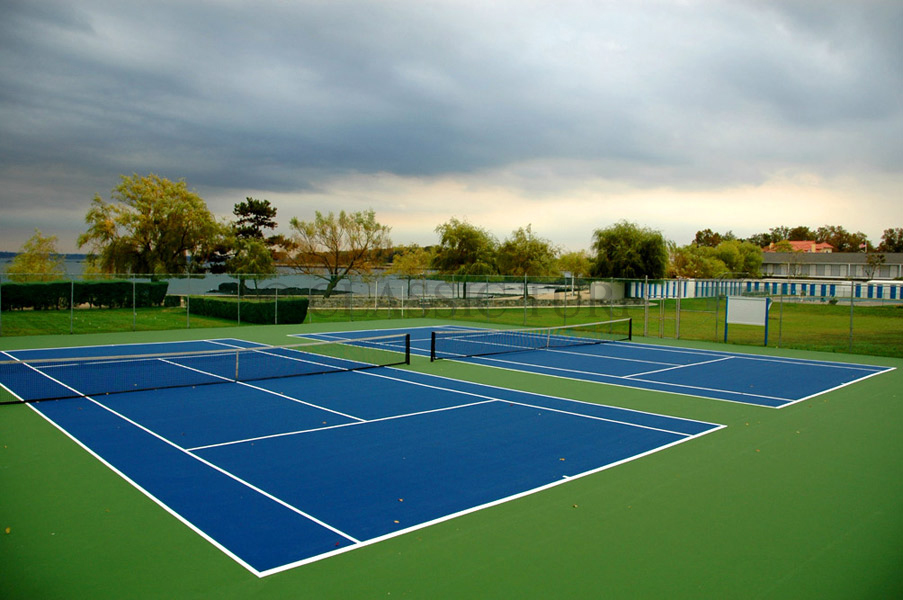 Tennis is a very popular sport, enjoyed by all ages and skill levels. But too many people are playing on courts that are harder than necessary. The Classic Turf Sport Surface, made by the Classic Turf Company, is the softest hard court on Earth. In fact, it's 30% softer than asphalt or concrete.
The Classic Turf Sport Surface consists of 11 components, from the underlying base to the white stripe game lines as the top layer. The key component to the surface's softness is the SBR Shock Absorbing Pad, a cushion 3/8-inch thick made of prefabricated, recycled rubber. The stabilizer beneath the SBR pad allows it to be installed on any type of hard surface.
Despite its softness, the Classic Turf Sport Surface provides an entirely consistent ball bounce. At the same time, it's easier on the bodies of those playing tennis on top of it. This means lengthier days at the courts and less debilitating knee problems in the future. This combination of playability and comfort is a true "best of both worlds" scenario.
With such a delicately engineered playing surface, one is bound to wonder if it can last through the wear and tear of regular play and the outdoor elements. Fortunately, the Classic Turf Sport Surface is water, air, and UV resistant, which will protect the concrete or asphalt below from expanding, contracting, or rusting. It's also quite breathable to prevent spalding or flaking of the base.
This durability makes the Classic Turf Sport Surface the only sport surface guaranteed not to crack for 25 years. In fact, it's the only cushioned service that can be installed over concrete at all. When you witness the 30% softer surface and continue to enjoy it for years longer than clay or hard courts, you'll wonder why you've ever played tennis on anything else.