Classic Turf Company is responsible for constructing and installing many tracks around the country used by runners of all shapes and sizes. Running is something most people can do if they're willing to build healthy habits and want to make exercise a part of their weekly fitness routine.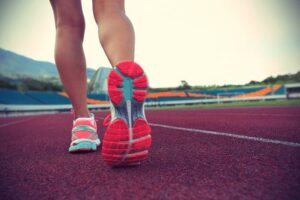 How does running track help you? For starters, there are individual records as well as team records to be beaten. This challenge is good for your mind and body. Imagine that you can run a mile in a certain amount of time, and then, through training and perseverance, you shave off a couple seconds. That makes you feel good because you beat your own time. Now do that with your team, whereas you all work together for the goal of having "your best (shortest) time." There's something very rewarding about meeting goals and exceeding your own expectations of what you're truly capable of– running helps you experience some great highs in life.
Track meets with others can be social occasions. You get to meet other like-minded people who are into fitness and running. Usually, runners form an easy bond and end up becoming friends who do other social activities together. So, running is a good way to meet new people and make new friends.
Fitness-wise, running is a great cardiovascular activity that really gets your heart pumping and blood flowing. It helps burn fat and increase your muscle tone, so you'll end up looking more attractive! If you've been battling obesity, running track can help you shed some pounds. You'll end up looking and feeling better for having run track.
Finally, running track involves commitment, discipline, and coordination. It really gets your mind and body working in a way that turns you into an athlete. Furthermore, psychologically it's great because it causes your body to release endorphins– the hormones that give you a sense of feel-good euphoria!