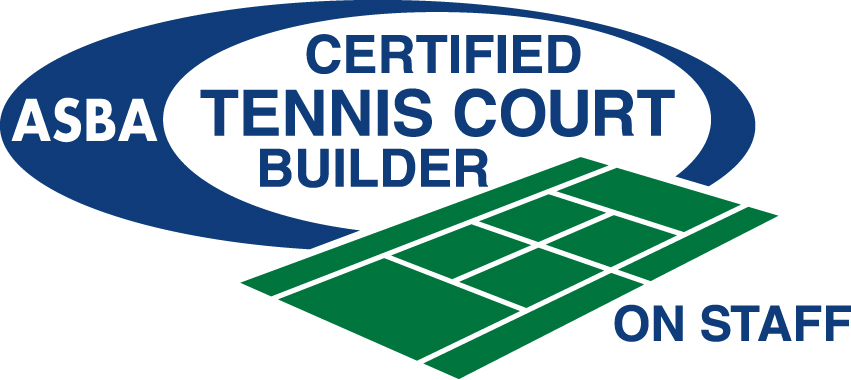 Classic Turf Company is a member of the American Sports Builders Association (ASBA), a non-profit trade association made up of builders, designers and suppliers for sports facilities. Did you know that Classic Turf has a certified ASBA tennis court builder on staff? Classic Turf Company is located in Connecticut, and installs great courts all over the U.S. and beyond.
The Benefits of the ASBA

What's good about the ASBA? The ASBA exists to promote the highest standards of design, construction and maintenance by leading in the development and dissemination of current and accurate technical information, promoting the interests of builders of sports facilities of the type constructed by its members, and providing a forum to gather and exchange ideas and information to improve sports facility construction and maintenance. Members care about honesty and integrity in their words and actions.
The ASBA has about 500 member companies, many of which, like Classic Turf Company, deal with tennis courts, running tracks, etc. Since 1965, when it was started (under a different name) by contractors to help set industry standards, among other things, this organization works to raise professional standards and to insure that consumers receive services of the highest quality. As part of its work to achieve this goal, the association sponsors a certification program that permits experienced tennis court, running track and field builders to demonstrate their competency by completing an examination on all areas of construction. In addition, the ASBA offers an awards program to recognize excellence in design, construction and renovation.
Ultimately, members of the ASBA seek to continue people's interest in sports through environments that are conducive to performance and enjoyment.
If you have any questions about our credentials to build and install state of the art tennis courts, contact us today.