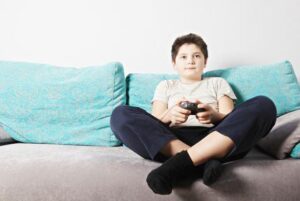 There's a new TV show on The CW aimed at teens and it's called Riverdale. It takes the characters from the Archie comics and puts a "Twin Peaks murder mystery" spin on the lives of the familiar gang of Archie, Betty, Veronica, Jughead, etc. On the show, Archie is on the high school football team and Betty and Veronica are cheerleaders. Like many shows before it, Riverdale shows high school life, concentrating on things that appeal to teens, like sports, as well as music and dating.
Many boys and girls today aspire to be the star of their given sport, since it is a major confidence boost to any young, aspiring athlete, and because sports play a big part in the growth, development and lives of young people.
Kids today need more sports facilities because it's better for them to spend their time practicing and playing sports than being glued to a screen, sleeping, and/or going things that could get them in trouble.
The more sports facilities there are in a community, the better for all involved, especially kids. Think about where you live. How many tennis courts are there available for public use? Is there an indoor pool or two open year round? What about soccer fields, basketball courts, baseball diamonds and football fields?
The Benefits of More Sports Facilities
Like it or not, communities are judged on their amenities, and people would rather live where there are more amenities than their neighbors have. If you're a parent with young kids, you generally want them to at least try a sport or two because you know it's good for their overall development. There need to be plenty of places to "play" in a community to properly accommodate all those who want to try their hand at things like tennis and basketball.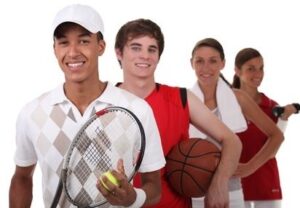 Besides encouraging young people to engage in healthy, physical activity, sports are good for kids' self-esteem, confidence, and even their mental alertness. With sports, kids have to pay attention. They need to practice to get better. And they typically learn how to function as part of a team– something that helps them develop social skills– as well as coping skills. Win or lose, teams learn to stick together, help each other out, encourage one another, set goals and work toward accomplishing them.
Oftentimes, certain communities that don't have adequate sports facilities end up having kids who end up down the wrong path. Therefore, communities need to make sports (and their facilities) a priority– it's for the psychological and physical well-being of a place!
If you're in a position to vote for maintenance to be done to sports facilities in your town, say "yes." When new fields and courts are proposed, work toward seeing them come to life. Fixing up deteriorating facilities and/or introducing new ones can help transform a community for the better.
What are some benefits of having plenty of places to "play" where you live? These places promote a healthy lifestyle. They're places where people can reduce their stress. Friends and families can participate in sports together, forming important bonds over time– some that last a lifetime. You probably know someone who fondly remembers their days on a team while in high school– and they still hang out with their fellow players even now, many years later. There's something very special about the camaraderie of a team, no matter what sport.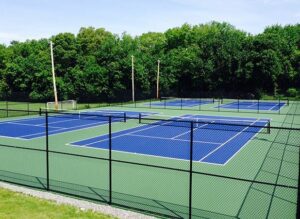 It's good to have safe spaces for kids to gather, rather than leaving them to their own devices– smartphones or otherwise. Meanwhile, sports centers, with their fields, courts and other amenities, help increase property values nearby.
Imagine if Archie on Riverdale couldn't play football because his high school had nowhere for games to be played. Not cool, right? Kids need more sports facilities.
Classic Turf Company of Connecticut installs and maintains tennis courts, basketball courts, and running tracks? They have helped countless communities improve their amenities by installing courts and tracks that will serve the youth of the area for years to come.  Call 1-800-246-7951 for more information.