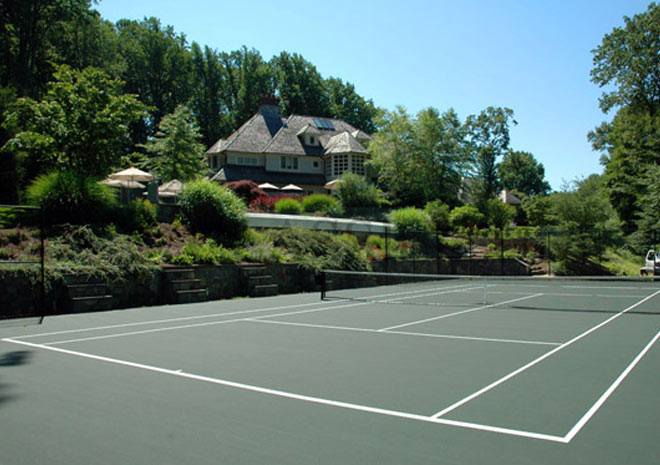 When you think of the characteristics of premium homes, what comes to mind? First of all, they usually have ample space. Next, they almost always have more amenities than the average home. Finally, they typically an area for physical activity, such as a private tennis court.
For those who like staying active and healthy, a home tennis court makes for a great addition to the property, and, in the long-term, enhances the property's value.
While many homes do have swimming pools in the backyard, fewer have tennis courts, so they're considered luxurious no matter what property they're on. Because having one's own personal tennis court is not the norm, those who choose to have their own stand-out from their neighbors.
If positioned properly (north-south to avoid the sun in your eyes), and constructed with a durable surface, appropriate fencing, and adequate drainage, a tennis court can enhance a property's worth by tens of thousands of dollars.
Many people like owning their own tennis courts in order to invite friends, family and business clients over to enjoy a game. Tennis courts are typically a little walk from the main house and gardens in order to not feel crowded. They function as not only a place to exercise, but also as a unique place on the property for home owners and visitors alike to spend time outdoors; for example, many use the surrounding area for picnic pavilions, benches, and/or gazebos for a "park-like setting."
Classic Turf Company of Woodbury, Connecticut, has been in business for more than three decades providing beautiful tennis courts to people in North America and the Caribbean. Utilizing "post-tension concrete technology" enables the company to update older courts or build brand new ones that are superior to asphalt or conventional concrete.
If you are looking for a unique way to increase your exercise regimen, augment your home and enhance your property value in the long-term, then you should strongly consider having your own tennis court installed.  For more information, please contact Classic Turf Company today.